Join Us - Meeting Info

Monthly Meetings


Meetings are held monthly, usually on the third Monday evenings, September through June, with the exception of January.

September, October, November, February, March and April meetings are open to all. Guests are welcome for a nominal fee. The October and December meeting and spring annual meeting are for members only. If Sharon schools are closed, the meeting will be cancelled. It may be rescheduled if possible.

Monthly meetings consist of presentations by well-qualified individuals regarding conservation, environmental issues, landscape design, floral design, and horticulture. They are supplemented by workshops given by club members in their own areas of expertise.



Responsibilities of Membership


All members are required to:
* Attend at least 3 meetings, September through June
* Serve on at least 1 standing committee
* Serve on a hospitality committee once per club year
* Participate in the club's Annual Plant Sale
* Participate in garden therapy at least once per club year



Club Dues


Dues are $35.00 single; $45.00 family membership. Dues must be paid by May 1. A late fee of $10.00 will be charged after the May meeting. Projects, programming, and yearbook publication are dependent upon prompt payment of dues. Failure to respond by June 30 will result in deletion from the yearbook. All memberships include a yearly subscription to the

Mayflower

, the newsletter of the Garden Club Federation of Massachusetts.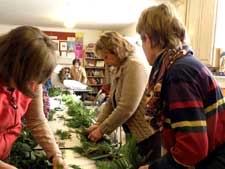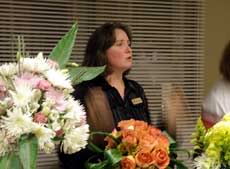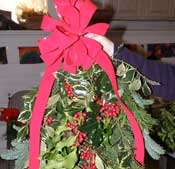 The Sharon Garden Club meets at:
**** THE SHARON COMMUNITY CENTER ****
50 Community Center Drive, Sharon, MA 02067
Basement level, in the "Adult Learning Center."